Absolutely! is our Policy.
From Plain To Fancy - Folding Chairs
Folding chairs of different varieties provide the flexibility, durability and comfort your guests, visitors and attendees require. The variety of colors, finishing and padding options will suit a broad range of needs.
White Folding Chair with Padding – Resin (Wedding Chair) -
White resin folding chairs (commonly known as white wedding chairs) can be used to elevate a variety of wedding and event themes. They can blend in perfectly with elegant décor or be made to stand out. Being padded adds great comfort and are a staple rental chair or many various events.
Mahogany Folding Chair with Padding – Resin -
For a warm, antique look, our mahogany resin folding chair can be a perfect choice for your affair. Their unique color not only offers a stylish look but also offers your guests comfortable seating with black padding. Whether you're planning a country wedding or require an elegant look for your corporate function, selecting the mahogany folding chair will guaranty an upscale look and feel.
Folding padded banquet seating
An economical yet comfortable choice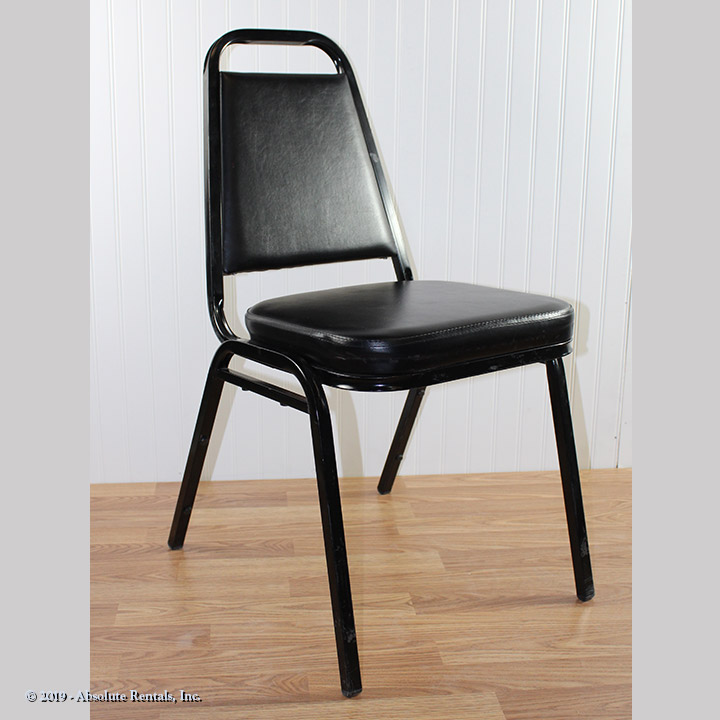 Sturdy Stackable Metal with Vinyl Comfort Padding
When your guests might be seated for a while for trade show learning events but also great for other purposes.
Metal and Plastic Durable Folding Chairs
These popular beige gray seats maximize compact folding ability but still serve as attractive, strong, comfortable seating for countless types of events.